An all-inclusive fitness retreat taking place on
Friday 16th – 19th September 2022
ONLY 4 SPACES LEFT – BOOK NOW TO AVOID FOMO!!
 Are you looking to get away for a spot of something different? Come and enjoy yourselves with the stunning backdrop of the Brecon Beacons. The fitness retreat is now in it's 4th year and so well received that we only have a limited amount of places left. Book now to secure your place.
Just check out the venues website and see for yourself.
ACCOMMODATION
Glamping Tents  x 6 – sleep 2-4
As you make your way to your Posh Safari Tents, you will see how substantial they really are!
Majestically African in looks but purely Welsh in spirit, enjoy a glamping holiday you won't forget.
Thrusting you into the outdoors, set in a grassy wildflower meadow, overlooking pastures dotted with black sheep.
The Shepard's Shack – Sleep 2-4

This farm stay accommodation overlooks the farm's courtyard in the front and the sheep grazed common and stream to the rear. Book this holiday cottage if you like to be in the thick of Farm Life. The garden forms part of the pebbled Farm Courtyard and is open.
Cart House Cottage – sleep 2-4
Recently restored from the Old Cart House, this holiday cottage's circular pillars had to be deconstructed and rebuilt from scratch to add more structure to it and to keep in with its historic origins, and they are truly spectacular.
Book this Herefordshire holiday cottage if you want to be close to the Safari Glamping meadow. You'll have your own garden opening into the Glamping Field
Drovers Cottage – sleep 2-4
If you're looking for a remote farm stay in Herefordshire, then book this cottage! This stunning pet-friendly farm cottage is surrounded by a sheep-grazed common high above the Wye and no nearby houses.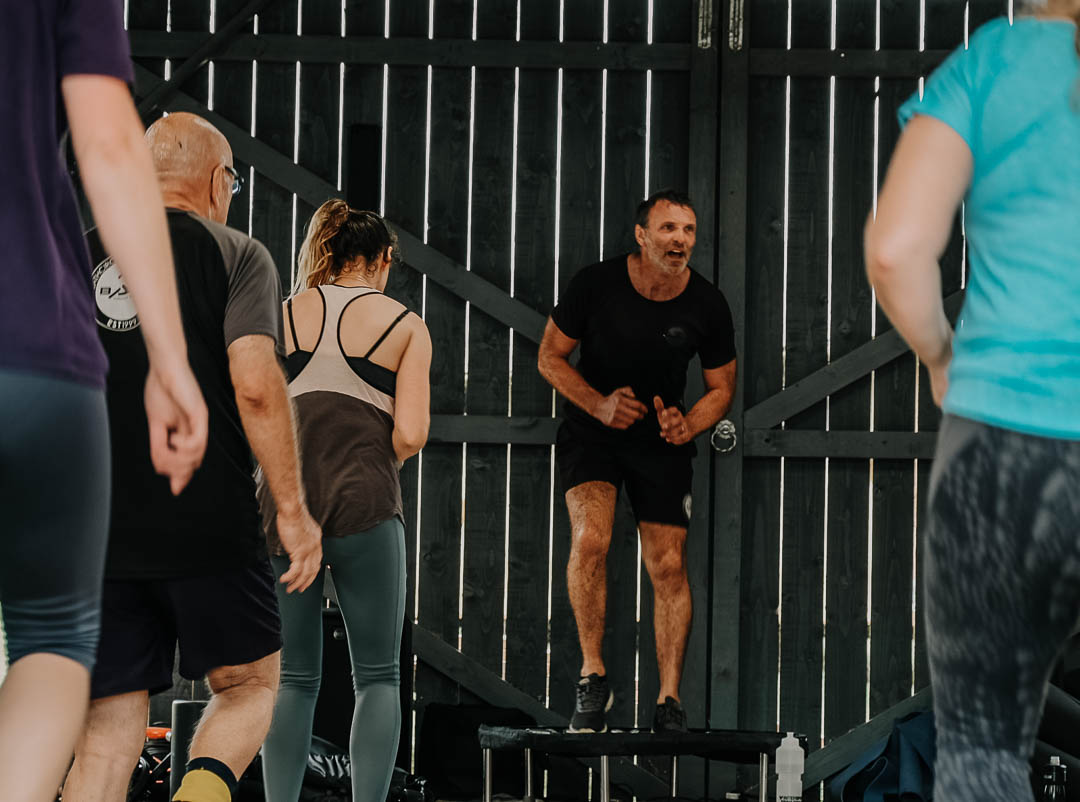 Had a fantastic weekend at the Bath Circuit Training Fitness Retreat. Very relaxed, you can do as little or as much as you like. Enjoyed the weekend with friends not having to worry about anything. What a fun weekend away with friends in a beautiful location. I'm booked for next year already.
THE WEEKEND
Enjoy your choice of numerous exercise sessions on this all-inclusive, weekend spanning retreat! Try participating in breath-taking early morning walks through picturesque landscapes, or why not commit to an invigorating rebound class? Each day will end with a relaxing stretch to fully release those achy and tired muscles.!
Friday 16th September
Arrive on Friday from 3pm to fully enjoy the tranquility of your surroundings. Begin to settle in and explore the farm; visit the alpacas, rare-breed piglets, and fabulous "runner ducks". Experience delicious and organic food, with all diets fully catered for, before relaxing with friends, old and new, around the comforting glow of the fire pit.
Saturday 17th September
A full schedule awaits you on Saturday – try new classes, join in those you already love, or simply relax around the gorgeous countryside at your leisure. This weekend is about you!  Saturday evening is dedicated to releasing your inner dancer with a disco that lasts long into the night! As soon as you are ready, your bed awaits in a cosy and intimate accommodation.
Sunday 18th September
Sunday morning aims to revitalise you with an early-morning walk or run. After this, more optional exercise sessions are available, with the opportunity to relax and enjoy your time as you see fit. If you've enjoyed all the sessions across the weekend, you will most likely find that come lunchtime on Sunday, the only session you wish to participate in is the farewell stretch! Hope to see you there!
 Sunday evening through to Monday is completely your own; some of you will decide to stay and leave Monday morning, others may leave on the Sunday. No matter your choice, I'm certain you will return home smiling (if not a little sore and achy).
Terms & Conditions
Terms and conditions
Deposit & Payment
Bath Circuits require a £100 non-refundable deposit to be paid upfront by 30 January 2022 to confirm your booking.  The balance is due on or before 30th June 2022.  It's over to you to do the budgeting and keep instalments in a piggy-bank or separate account if necessary until you can transfer the whole amount.  If your booking is within 6 weeks of coming to Drovers Rest you will need to pay 100% up front – it won't be possible for you to attend without payment in full being received in advance.
Liability
Drovers Rest is a remote, rural campsite facility, close to the Welsh border in Herefordshire.  The activity options involve various forms of exercise, most of which will take place outdoors, though there is some limited space for indoor exercise classes.  Unsurprisingly, it can get wet!  It can also get hot.  Please come with adequate clothing for a variety of weather conditions – you should also consider bringing some basic first-aid supplies, such as plasters and antiseptic cream / lotion to deal with the occasional minor injury, blister or graze; your personal health-care needs are your own responsibility. Once you are on the Farm any activities you choose to do whether with me, the staff or owners of Drovers Rest or on your own, you are doing so completely at your own risk and it is your responsibility to ensure that you are sufficiently fit and free from injury to be able to participate in the activities of your choice.  There is no requirement to participate in any activity and you should not undertake any exercise which you believe may cause or exacerbate injury.  You should assess for yourself the risks involved in any particular activity.  All liability for injuries and / or accidents you may sustain through participating in activities during the retreat is disclaimed to the fullest extent permissible by law by me, the other instructors and owners of Drovers Rest. Similarly, no liability can be accepted by me, the other instructors or Drovers Rest for any loss or damage to your property while attending the retreat.  Please ensure you have adequate insurance cover for your possessions (especially any electronic items – smartphones, cameras, computers etc) and please don't bring any especially valuable items e.g. jewellery, watches etc.  Drovers Rest is a remote facility but it is not secure from unauthorised intrusion; also, if you are participating in outdoor activities, loss of personal items is always a possibility, as is weather-related damage, through moisture, heat etc.
Damage & Breakages
The "glamping" tents come equipped with bedding, towels, crockery and cutlery; you will need to pay for any items you have damaged or broken prior to leaving Drovers Rest.
Bad Behaviour
We're all aiming to have a good time, but – unsurprisingly -the owners of Drovers Rest reserve the right to terminate your stay at any time if your behaviour is rude, violent or disruptive to the other guests and staff
Groups
Please return all cutlery or plates if sharing with other units. Failure to do so will mean the extra time taken for the cleaners to sort it all out will be charged to your group.
Refunds
Should you need to cancel your booking:
If you cancel 3 months or more before the retreat date booked you will receive a full refund (minus your non-refundable deposit).
If you cancel within 3 months to 6 weeks before the retreat date booked you will only be refunded 50% of your payment (minus your non-refundable deposit).
If you cancel within 6 weeks of the retreat date booked, you will lose your entire payment; however, you may substitute a third party for your place at any time, subject to them agreeing to these terms and conditions.
Please check your own travel insurance cover for cancellations which result in a loss to you and consider taking out additional cover to protect yourself.
If Bath Circuits and / or Drovers Rest cannot fulfil your booking due to an event of Force Majeure you will receive a full refund (minus your non-refundable deposit).  Force Majeure means an event not reasonably within the control of Bath Circuits / Drovers Rest which may include (but is not limited to): fire, flood, government restrictions, illness, injury, industrial action etc.